Challenge
Patients with kidney failure require external assistance to purify their blood. This is usually done through dialysis, an exhaustive treatment process patients need to attend 3 times per week for 4 hours.
The main drawback with dialysis is that the procedures give relatively little feedback about the treatment efficiency. Currently the blood purity is estimated by laboratory analysis, which is carried out once per month or less frequently. Considering that the dialysis frequency is three times per week, there is not sufficient data about majority of the treatments.
Therefore, it is very difficult to steer the treatment to maximize the purification efficiency.
Optofluid Technologies has developed a new solution for dialysis treatment monitoring that enables to monitor the most important dialysis quality parameters in real-time and on-line by measuring all the clinically relevant uremic toxins that affect the treatment quality.
Technology
MCM – Multicomponent Monitoring is a concept of Optofluid Technologies on-line dialysis sensor that:
incorporates a method for the detection of toxic waste removal from blood and enables to adjust the treatment accordingly.
is a giant step forward in sensor technology to measure toxic molecule removal during the course of the treatment in real-time.
moves the options beyond Urea and Uric Acid measurement, offering real-time data of Protein Bound Molecules and Middle Molecules removal.
applies a combination of two optical methods to provide real-time data at stable performance throughout the entire treatment.
enables the nephrologist and nursing staff to improve the outcome and reach a higher level of care quality of each treatment.
The cascade of improvements in the therapy management of the patient leads to a potential of up to 20% increase in survival.
Patents: US, JP, KR, AU, NZ, AT, BE, NL, CZ, DK, EE, FI, FR, DE, GR, HU, IR, IT, NO, PL, PT, ES, SE, CH, TR, GB
Projects
Breakthrough Technologies for an Implantable Artificial Kidney
2023-2027
Horizon 2020
august 2017 – july 2019
"On-Line DIAlysis Sensor" 2. phase
This project has received funding from the European Union's Horizon 2020 research and innovation programme under grant agreement No 767572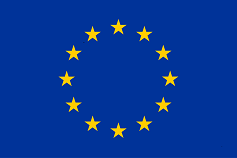 Horizon 2020
1. march – 31. august 2015
"On-Line DIAlysis Sensor" 1. phase
Development of Dialysis Sensor Module
7. july 2014 – 30. september 2015
Financed by Norway Grants
More information: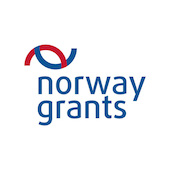 Development of Dialysis Sensor Module
1. december 2013 – 21. february 2014
Financed by Norway Grants
Optical configuration algorithm
29. october – 14. november 2012
Financed by European Regional Development Fund